Sirius Pintuition® – Moving from Localization to Surgical Marker Navigation
28 March 2023 – Eindhoven, Netherlands – Our portfolio company Sirius Medical, the leader in surgical marker navigation, today announced the successful closing of a Series B Round 12 M€. The funding will accelerate the worldwide growth of their product Pintuition and support further product development. Holland Capital acted as lead investor for this series B with support from existing investors BOM Brabant Ventures, Curie Capital, Team Holmium, and a major investment from Sirius Medical's management and team. Norgine Ventures joined as a new investor in this round to support further commercial roll-out.
Sirius' state-of-the-art navigation system Pintuition provides surgeons with real-time distance and directional navigational guidance to locate tumors easily and accurately. With over 100 active centers and more than 5,000 successful Pintuition procedures across Western Europe and the US, the company experienced an unprecedented growth in revenue in 2022, attributable to Pintuition's ease of use, straightforward implementation, and its unmatched precision in locating the target tissue.
"Sirius Medical has done a great job developing and bringing to market the Pintuition technology with a strong commercial start", says Peter Stein, Chief Executive of Norgine Ventures. "Norgine Ventures is excited to support Sirius Medical's leadership and their vision to deliver cost effective solutions in surgery."
"We are excited about the market potential for surgical marker navigation," says Jan Frens van Giessel, partner at Holland Capital. "We believe that the Pintuition technology and its future innovations will significantly improve surgery of non-palpable tumors for patients, physicians and improve the care for cancer patients." 
"Having become the fastest growing company in the industry is a clear confirmation of the unique benefits that our technology brings to both patients and physicians," says Bram Schermers, CEO at Sirius Medical.  "Supported by this latest funding round I am confident that our highly talented and motivated team will further drive the adoption of Pintuition across the globe."
About Sirius Medical
With its roots in the Netherlands Cancer Institute, Sirius Medical is dedicated to improving care for cancer patients by delivery of unsurpassed, yet affordable solutions that enable precise and efficient removal of tumors. The Pintuition technology is precise, simple, affordable and both CE marked, and FDA cleared.  Sirius Medical is rapidly expanding with over 100 centers and an international sales network in Europe and the USA. www.sirius-medical.com
About Holland Capital
Over the past 40 years Holland Capital has responsibly and successfully invested in more than 160 SMEs. With a clear investment strategy Holland Capital is active in the attractive growth markets of Healthcare and Technology. Holland Capital's experienced, entrepreneurial and committed investment team aims to establish an open, sustainable and professional relationship with the companies it invests in with the common goal of achieving growth. Holland Capital is backed by a broad network of successful Healthcare and Technology entrepreneurs.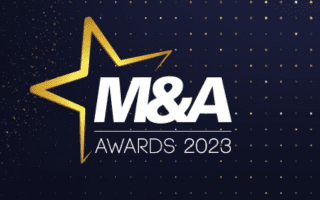 Holland Capital genomineerd voor 4 M&A Awards. Marijn Silvis genomineerd voor Best Young PE Manager. Valori genomineerd voor Best Small Cap Deal. Best Venture & Growth Capital Provider. Best Private Equity House Lower Mid-Market.